Dun & Bradstreet Improves Seller Efficiency
With Highspot, this business information company unifies and streamlines sales content for more effective selling and sales training.
Key Results
6,000+ pieces of content organized and searchable in one location
500 nationally distributed reps use Highspot daily
Sellers receive automated content recommendations with AI
Company Size
5,000
Industry
Financial
---
Challenge: Too Many Content Sources, Not Enough Organization
For nearly two centuries, Dun & Bradstreet has provided data resources to help its customers and partners build valuable business relationships. The company helps its customers make informed, effective business decisions that drive growth using cutting-edge statistical technologies and methodologies.
Sales enablement plays a critical role at Dun & Bradstreet by empowering the sales teams to move prospects through the funnel and close more deals faster. However, the sales enablement team struggled to effectively organize sales content, which was key to training and educating reps on how to sell more effectively. Approximately 6,000 pieces of content were stored across 12 different locations. As a result, the company's 500 sales reps, who mostly worked from regional offices, had difficulty finding the assets they needed and often wasted valuable selling time hunting for content. Existing content sources didn't have adequate search capabilities or robust features to organize sales content, which contributed to the problem.
With such a large volume of unorganized assets, outdated or off-brand content sometimes made its way to sales reps, customers, and prospects. Messaging and branding lacked consistency across assets held in different repositories, and sellers often received sales enablement and training communications that were disjointed, making the messages less effective and difficult to absorb.
Existing content sources didn't have adequate search capabilities or robust features to organize sales content.
Sales enablement and marketing teams also didn't have insight into how the sales team used certain assets, nor could they learn the outcomes of content usage. As a result, it was difficult to gauge content effectiveness and identify content that needed improvement.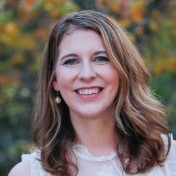 The issue our sales people had is that they didn't know where to go for content and they didn't want to spend time going through 12 different places to find the right piece of content.
Erin Osman
Vice President of Marketing - Global Sales Enablement
,
Dun & Bradstreet
Solution: Highspot Combines Adaptability with Search and AI Features
The sales enablement team at Dun & Bradstreet recognized the need for a unified, searchable platform to streamline its content management and distribution efforts after vetting 10 different sales enablement solution providers.
Dun & Bradstreet ultimately chose Highspot due to its adaptability. For example, Highspot allows for the storage of content assets in more than one "Spot" within the system without creating version conflict. Highspot also provides multiple options to tailor the platform so that different groups within the organization can get relevant content recommendations and sales communication. Highspot's robust content management and search capabilities were also key factors that contributed to their decision.
The sales teams at Dun & Bradstreet use both a buyer's and a seller's journey to guide their efforts, and the sales enablement team knew Highspot would permit them to align content across both journeys. Plus, with Highspot's machine learning capabilities, the sales team could get targeted content recommendations for any buyer profile and sales stage to easily present the right content at the right time. A final deciding factor was Highspot's ability to integrate with multiple technologies, including Salesforce and SharePoint.
Less is more. Having 6,000 assets isn't doing anybody any good. Really having content that sellers are using and engaging with — that was useful. That was really important. Highspot has been wonderful. The best aspect has been the customization. Highspot was always willing to work with us. They really tailored the solution to our exact needs, and continue to do so, even after we launched.
Michelle Cox
Marketing Manager - Sales Asset Management
,
Dun & Bradstreet
Results: Content Management Leads to Big Sales Efficiency Gains
The Dun & Bradstreet sales enablement team unified and organized all content in a centralized and searchable content repository called the "Sales Spot." Highspot made it easy for reps to quickly identify necessary assets without wasting time searching through reams of content, which significantly improved sales efficiency.
Highspot made it easy for reps to quickly identify necessary assets without wasting time searching through reams of content, which significantly improved sales efficiency.
During implementation, extensive auditing and mapping of existing content, buyer's journeys, and seller's journeys helped Dun & Bradstreet better understand the moving parts in the sales process and identify areas for improvement. With this knowledge, the company revised and strengthened its sales playbook. The transition to Highspot also created better alignment around naming conventions, leading to consistent naming across the website and in sales content. This eliminated confusion between teams and helped create a seamless customer experience throughout the sales funnel.
Highspot's analytics now allow the marketing and sales enablement teams to measure content engagement and provide better content governance. This makes it possible to refine content, create new successful sales assets, and update sellers with the most recent version of content. The ability to upload permission-based content provides the ability to limit access, which enforces consistency so that the content customers receive is no longer outdated, off-brand, or inaccurate.
With Highspot, marketing content and sales assets reach sellers more efficiently with targeted, up-to-date communications. Guided selling capabilities are integrated with Salesforce so sales reps don't need to leave their CRM system. Reps receive recommended content based on the demographics of their deal and the performance of specific pieces of content that have been used effectively in similar selling scenarios in the past.
Going forward, Highspot will empower Dun & Bradstreet's marketing, sales, and sales enablement teams to engage with buyers and sell even more effectively.
Reps Love Highspot
What's the best way to help your sales rep be more productive? Get them a sales enablement solution they love.