Sales Productivity Starts Here
Ready to drive revenue? Enable your teams with content, training, coaching and insights in one platform to grow your business.
Trusted by Companies All Over the World
The Sales Enablement Platform That Empowers Your People
With the right sales enablement platform, you can drive the behavior changes and the operational rigor required to win more deals in less time.
How Highspot Works:
Manage Sales Content

Arm sales reps with the right content at the right time to engage and convert buyers.
Land Sales Plays and Playbooks

Prepare your sales reps for every selling scenario.
Engage Buyers

Scale personalization with digital sales rooms to deliver memorable, engaging buyer experiences.
Onboard and Train Reps

Make every sales rep a superstar by building onboarding and ongoing training programs that stick.
Coach Reps

Ensure sales readiness by building skills in practice and validating them in the real world.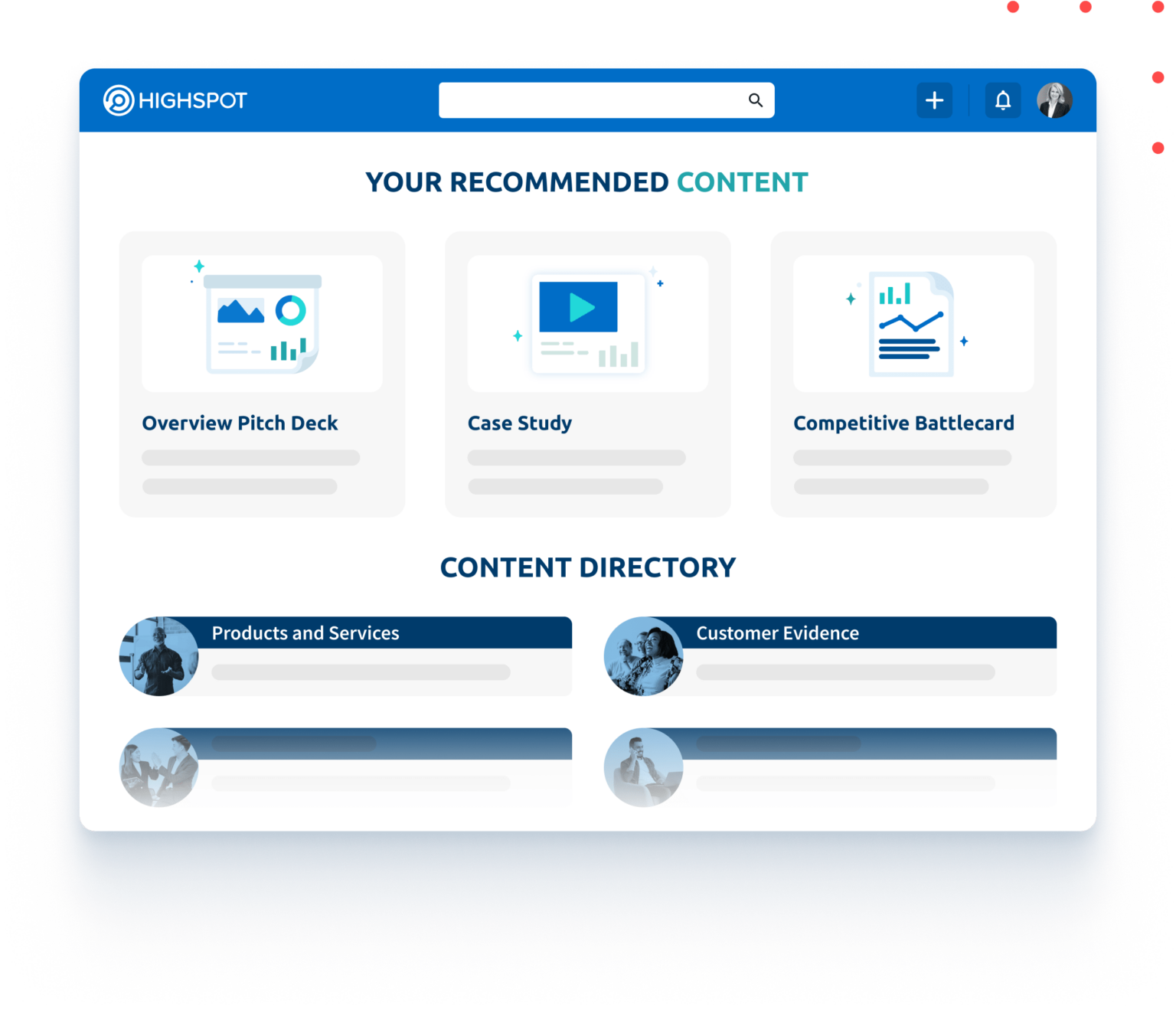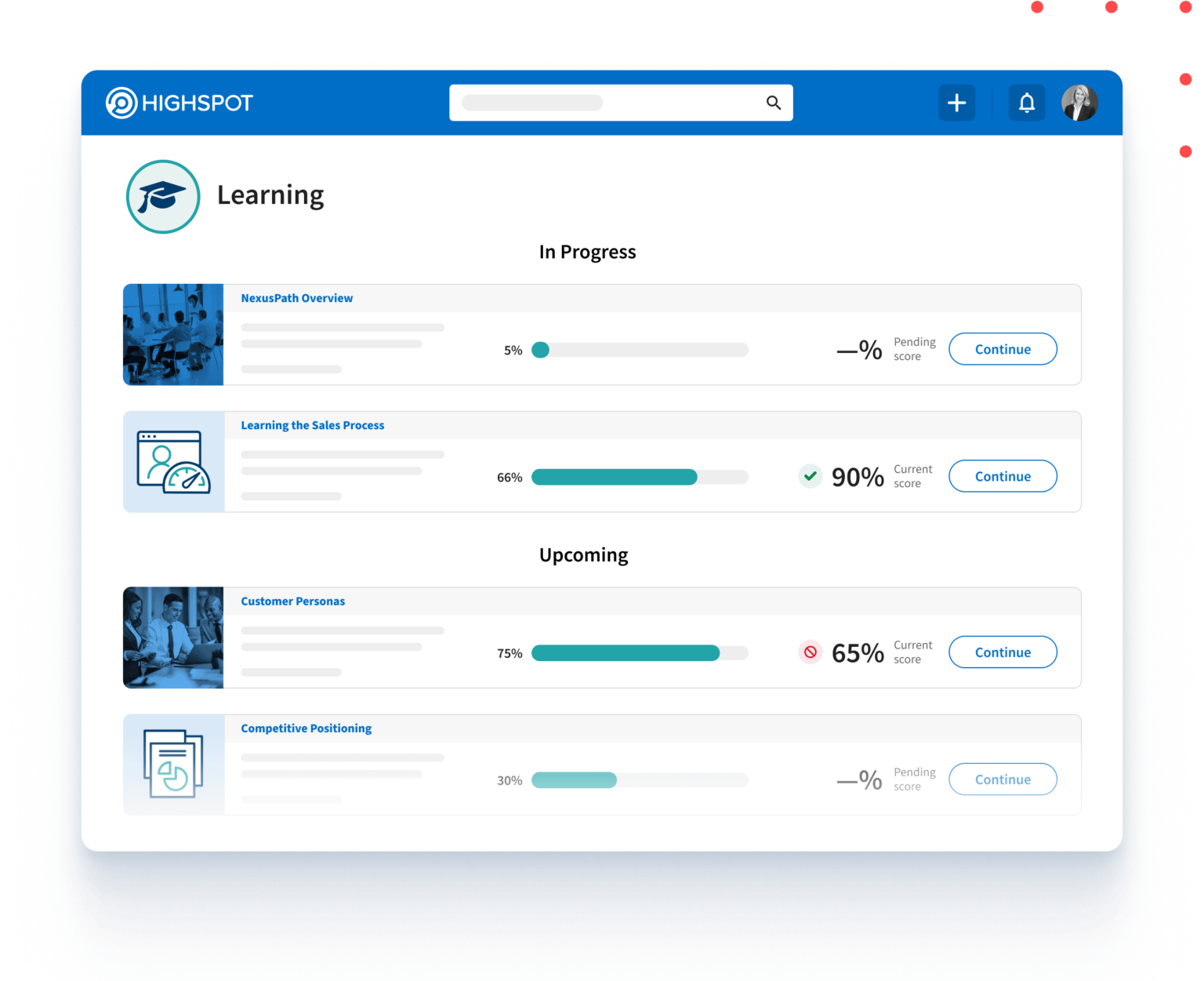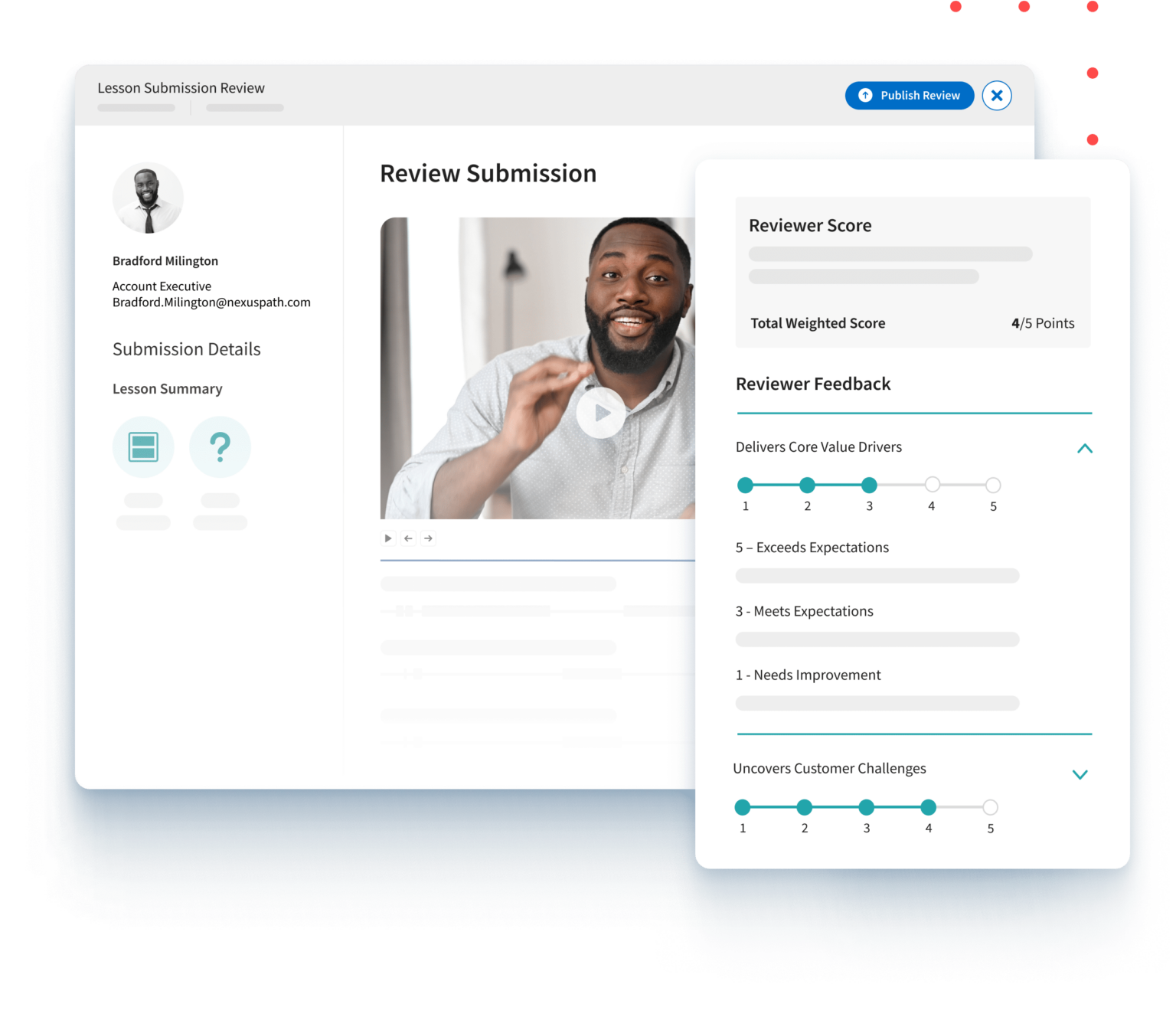 A Proven Approach to Optimizing Sales Team Performance
Rigorous sales processes drive business results. To do enablement right, you need a strategic approach, the ability to equip, train, coach, and analyze reps in a single platform, and a technology partner invested in your success.
Teams Who Choose Highspot Experience These Results:
14%
Increase in Pipeline Generation
20%
Increase in Sales Reps Attaining Quota
25%
Decrease in Sales Rep Ramp Time
You've Got a Number to Meet. We'll Get You There.
Book a Live Demo
Get a personalized walkthrough to see how Highspot can grow your numbers.
Watch a Video Demo
Watch a quick video overview to see how Highspot enables sellers to engage more effectively.
Take a Product Tour
Get a sneak peek of how Highspot makes it easy to increase revenue impact.
Highspot Named a Leader in The Forrester Wave™
We are proud to announce that Highspot is a leader based on its scores in the 33 criteria evaluation of 11 sales content solution providers.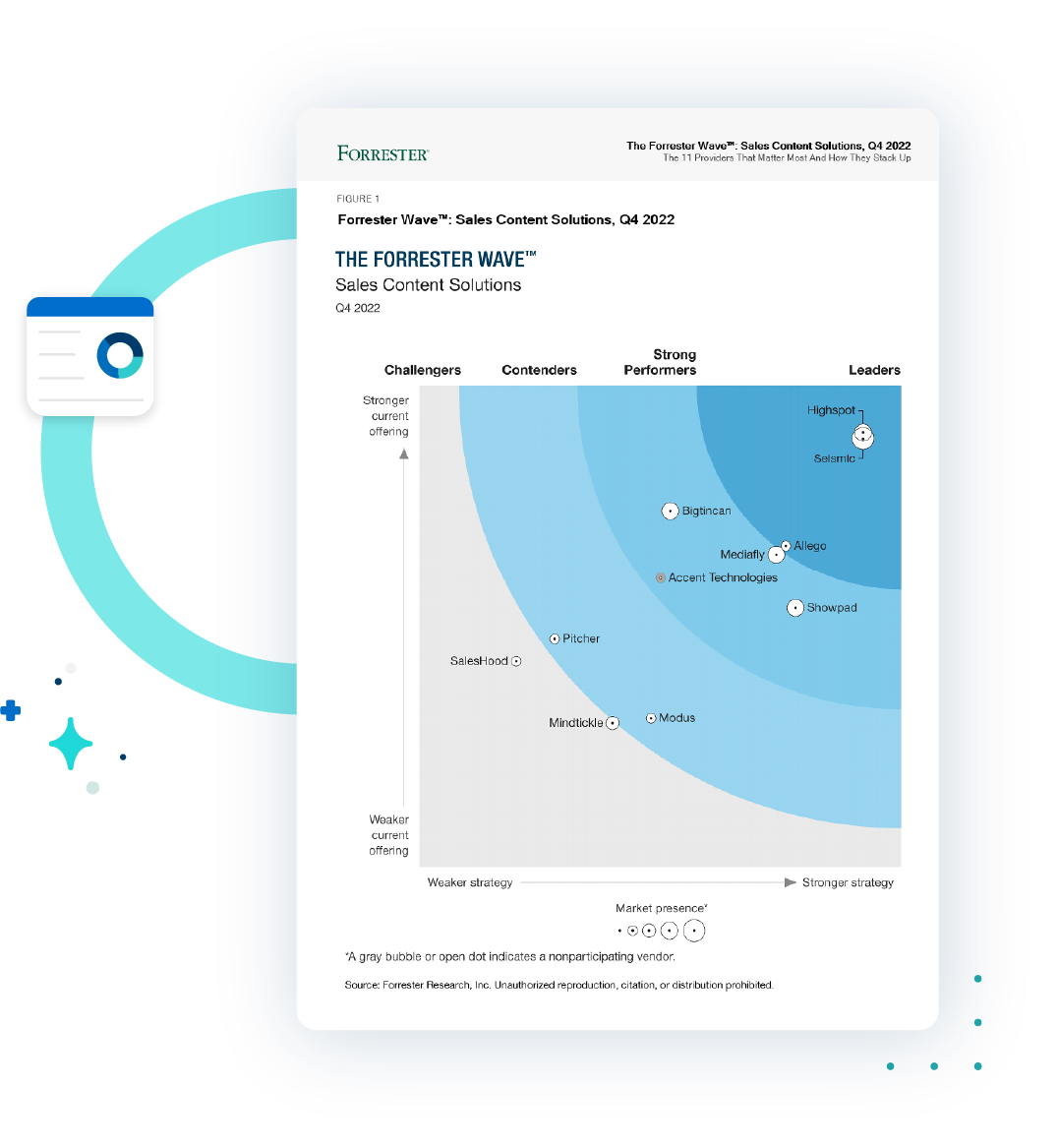 An Award-Winning Platform
Recognized by Forrester, Gartner, Forbes, and Fortune for innovation and growth.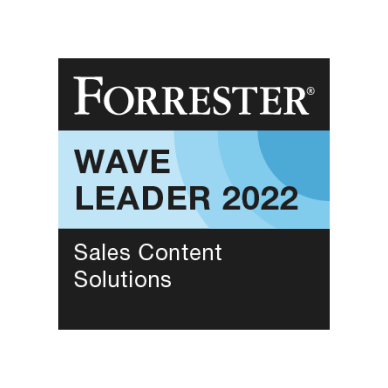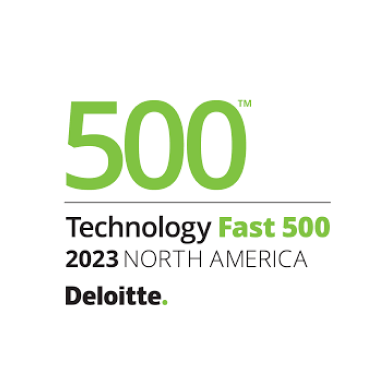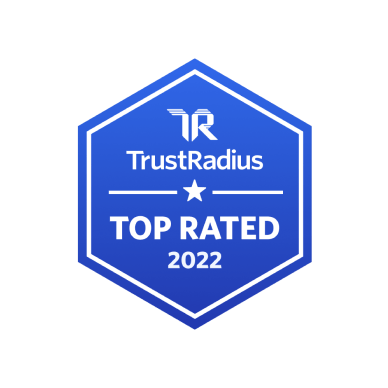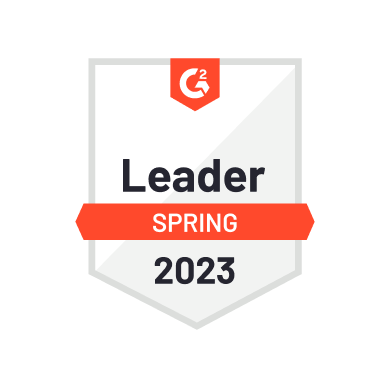 Ready To Chat?
See how the world's biggest companies use Highspot to power resilient revenue engines.
Improve win rates with AI-driven sales plays
Onboard your sellers faster with training and coaching
Maximize marketing ROI and save sellers hours each week
Unlock go-to-market insights with powerful analytics