Board of Directors
Robert Wahbe
Board Member
Robert Wahbe
Board Member
Robert is Highspot's co-founder and CEO, leading our mission to transform the way that millions of people work. Prior to founding Highspot in 2012, Robert spent more than 15 years as Corporate Vice President of the Server and Tools Division at Microsoft. A veteran entrepreneur, he also co-founded Colusa, a cross-language virtual machine that was acquired by Microsoft in 1996.
Oliver Sharp
Board Member
Oliver Sharp
Board Member
Oliver, our co-founder and Chief Solution Architect, is passionate about partnering with customers to solve their growth and enablement challenges. Oliver has co-founded various companies, including Colusa, which was acquired by Microsoft, and iTurf, which he helped to take public in 1999. Oliver is also the author of the industry's definitive guide to sales enablement.
Tim Porter
Board Member
Tim is a managing director at Madrona Venture Group, where he has been investing in enterprise technology founders and companies since 2006. His investments span Cloud, Predictive Analytics, SaaS, DevOps and Microservices. Prior to Madrona, Tim worked in corporate development at Microsoft where he sourced, structured and negotiated acquisitions, closing 14 transactions for over $850 million. Tim started his career at a start-up in the satellite communication market. He has a BS in Mechanical Engineering from MIT and an MBA from Stanford University.
Doug Pepper
Board Member
Doug joined ICONIQ Capital in 2019 as part of the growth equity team. Prior to ICONIQ, Doug was managing director at Shasta Ventures, where he focused on investing in SaaS and mobile companies that help enterprises to optimise relationships with customers and employees. Prior to Shasta, Doug was a general partner at InterWest Partners for 15 years. He was the first investor in Marketo (MKTO) and served on its board of directors for 10 years through its successful IPO. In addition to Marketo, Doug has invested in nearly a dozen SaaS companies along the customer journey. Doug began his career as a financial analyst at Goldman Sachs in New York focusing on technology and healthcare before working in business development at Amazon.com. Doug received his B.A. degree from Dartmouth College and M.B.A. degree from Stanford University.
Blake Bartlett
Board Member
Blake Bartlett
Board Member
As a partner at OpenView, Blake focuses on application software, and has led the firm's investments in Highspot, Expensify, Pantheon, and Logikcull. Prior to OpenView, he was an investor at Battery Ventures, where he helped lead investments in companies like Optimizely, Glassdoor, Sprinklr, Wayfair (NYSE:W), and Q2 Holdings (NYSE:QTWO)
Tracey Newell
Board Member
Tracey Newell
Board Member
Tracey is the former president of Informatica, where she served as a member of Informatica's board of directors prior to being asked to join Informatica's management team. As president of Informatica, Tracey was responsible for global sales, marketing, sales operations, and customer success. Prior to Informatica, Tracey has held sales leadership roles at Proofpoint, Polycom, Cisco, and more. She currently serves on the board of three companies: Sailpoint, Sumo Logic, and Highspot. Tracey is also an advisor for Blackrock's Long Term Private Capital Group. Tracey also serves in a nonprofit organisation known as Impact 100, whose mission is to unite women to make a difference in our communities.
Investors
ICONIQ
ICONIQ Capital is a privately-held financial advisory and investment firm and a partner of choice for exceptional entrepreneurs, leaders, and institutions around the world. The firm invests in technology growth equity, middle market buyout, and real estate asset classes and employs a distinctive ecosystem to build enduring businesses. ICONIQ is a trusted advisor fostering meaningful strategic relationships across industries to source powerful ideas, magnify global impact, and support a new generation of entrepreneurs and companies.
Salesforce Ventures
Salesforce is the fastest growing top five enterprise software company and the #1 CRM provider globally. Salesforce Ventures—the company's corporate investment group—invests in the next generation of enterprise technology that extends the power of the Salesforce Intelligent Customer Success Platform, helping companies connect with their customers in entirely new ways. Portfolio companies receive funding as well as access to the world's largest cloud ecosystem and the guidance of Salesforce's innovators and executives. With Salesforce Ventures, portfolio companies can also leverage Salesforce's expertise in corporate philanthropy by joining Pledge 1% to make giving back part of their business model.

OpenView
OpenView is an expansion-stage venture firm helping build software companies like Instructure, Kareo, Datadog, and Expensify into market leaders. Through their Expansion Platform, they help companies hire the best talent, acquire and retain the right customers, and partner with industry leaders so they can dominate their markets. Their focus on the expansion stage makes them uniquely suited to provide truly tailored operational support to their portfolio companies.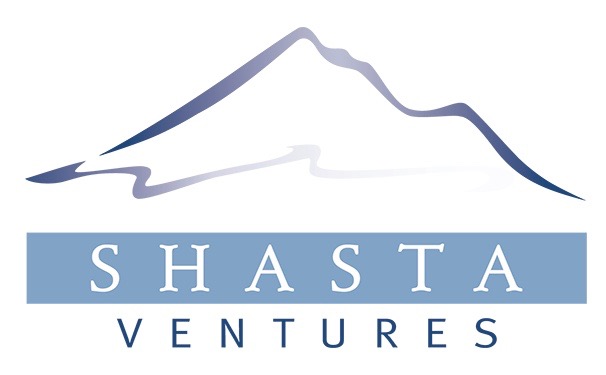 Shasta Ventures
Shasta Ventures is a leading early-stage venture capital firm partnering with bold creative entrepreneurs who are passionate about building great products and amazing experiences. Founded in 2004, Shasta Ventures has funded more than 100 companies specializing in consumer and enterprise technology with a focus on emerging platforms across both sectors. Investments include Apptio, Dollar Shave Club, Mint, Nest and many promising private companies such as Anaplan, Eero, Glint, Leanplum, Nextdoor, Smule, Turo, Zuora and more. The firm is based in Menlo Park and San Francisco, California.
Madrona Venture Group
Madrona is a venture capital firm based in Seattle, WA. With more than 25 years of investing in early stage technology companies, the firm has worked with founders from day one to help build their company for the long run. Madrona invests predominantly in seed and Series A rounds across the information technology spectrum, and in 2018 raised the first fund dedicated to initial investments in acceleration stage (Series B and C stages) companies. Madrona manages over $2 billion and was an early investor in companies such as Amazon, Smartsheet, Isilon, Redfin, and Snowflake.
Sapphire Ventures
Sapphire Ventures is a venture capital firm focused on helping innovative technology companies become global category leaders. Leveraging nearly two decades of experience and an extensive global enterprise network, Sapphire Ventures invests capital, resources, and expertise to enable its portfolio companies to scale rapidly. Whether entrepreneurs sell to businesses, consumers, or both, Sapphire Ventures offers a powerful platform for business development and operational excellence to help them accelerate growth. With $2.5 billion under management via direct growth investments and early-stage fund investments, Sapphire Ventures is positioned to elevate companies to the global stage.
Tiger Global
Tiger Global is a New York-based investment firm focused on public and private companies in the global Internet, software, consumer, and financial technology industries. Their mission is to generate world-class investment returns over the long term in a way that makes their partners and portfolio companies proud as they build a unique, global investment platform. They partner with dynamic, industry-leading companies in high-growth markets. Tiger Global's portfolio of investments includes Highspot, Facebook, Alibaba, Square, and more.
Join a culture that puts people first
View Jobs