Sales Enablement for Manufacturing
Stay ahead of the curve. Drive revenue. Gain a competitive advantage.
Trusted by Leading Manufacturing Companies
Empower Sales Reps to Communicate Product Value with Impact
Highspot keeps manufacturing sales teams up to date on the latest messaging, product updates, and more, ensuring every sales conversation showcases your business value. With Highspot, you can create rigorous sales processes that reduce sales cycles, and empower your sales reps with the right content, tools, and skills they need to close deals faster. Delivering a consistent, elevated buyer experience at scale just got easier.
A Single Source of Truth for Content
A Modern Buyer Experience
Increased Seller Confidence
Put the Most Relevant Content in Your Seller's Hands
Swap disparate content libraries for a single sales enablement tool. With Highspot, you can organise, govern, and share content all in one place, ensuring the right assets are always available. Now, it's easy for sellers and channel partners alike to find what they need fast—even in the field.
Easily organise, update, and govern sales content to ensure assets are on-brand and compliant
Quickly personalise sales collateral to deliver unique client experiences
Reduce time spent looking for content with AI-powered search and guided browsing experiences
Streamline the content creation process by incorporating content performance data
Bring value at every stage of the buyer's journey with sales playbooks and plays
Deliver Engaging Buying Experiences, Win More Deals
Bring your buying experience into the digital age. With Highspot's sales enablement solution, your salesforce can quickly create and share digital experiences that are tailored to every buyer persona. Whether they're interacting online or in-person, you'll be sure your reps land your product value, and spark delight.
Customise digital sales rooms for each buyer
Auto-relate every engagement to CRM records with AI
Personalise follow up with real-time buyer activity metrics
Integrate Highspot with your email, marketing automation, lead generation, CRM, and sales engagement platforms
Boost Sales Success With Better Sales Training and Onboarding
Customer demands are always shifting, but with Highspot your reps remain ahead of the curve. Our sales enablement technology allows you to scale how you train sellers on key skills and competencies–so they can speak on technical product messaging and meet changing customer needs with confidence.
Rapidly author lessons and courses with pre-built templates and a drag-and-drop builder
Create personalised, self-paced courses with learning paths and certifications
Embed relevant sales training in sales playbooks and plays
Make data-driven decisions based on robust training analytics
Reinforce onboarding and training on the job
Foundational Capabilities to Elevate and Automate your Sales Workflows
AI-Driven Guidance and Insights
Provide sales reps with targeted content, guidance, and training at the moment of action; measure the influence of engagement, and understand what's driving success.
Actionable Analytics
Get a clear line of sight into your sales enablement strategy, including seller adoption, go-to-market performance, and buyer engagement so you can identify what's working and quickly take action to optimise execution.
Seamless Integrations
Extend the value of your tech stack and bring your sales enablement program directly into your reps' existing workflow, with Highspot's ecosystem of 100+ integrations.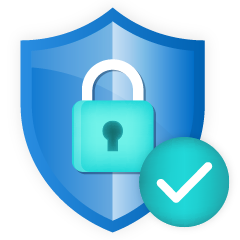 Security and Compliance
Safeguard your content and data with enterprise-level platform security. Personalised settings let you control asset sharing, and features for compliance ensure you're keeping up with regulatory and industry standards.