Diversity, Equity, Inclusion and Belonging at Highspot
Highspot is committed to transforming the way millions of people work. We best serve our customers around the globe when every employee feels a deep sense of belonging within our organization and is inspired by our shared purpose. This is one of the many reasons why we place diversity, equity, inclusion, and belonging (DEI&B) at the forefront of our work.
Highspot's Global
DEI&B Mission Statement
We're examining our practices, our culture, and the way we talk about DEI&B inside and outside of our company. This is an ongoing transformation, but with consistency and commitment, will yield inclusive spaces where all Highspotters can thrive and belong.
The ways we embrace our differences and the language we use will evolve alongside our changing world, but we will always remain anchored by who we are.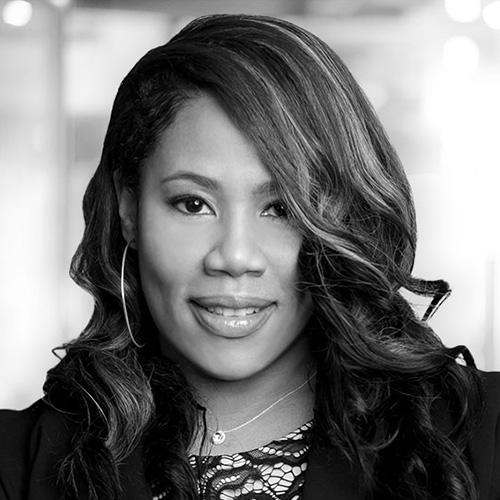 Jyl Feliciano
Vice President of Diversity, Equity, Inclusion and Belonging
Our Commitment to DEI&B
Learn more about our mission and vision, and how we will
turn strategy into action at Highspot through the three pillars below.
Talent Attraction and Onboarding
This pillar focuses on our approach to building equitable outcomes for all candidates throughout the recruiting process and our efforts to build diverse talent pipelines filled with the brightest tech talent in the industry.
An Equitable Workplace for All
This pillar is designed to empower employees to amplify their voices here at Highspot, while allowing each of us to create the spaces of belonging we each need to thrive and be seen. Highspotters may play a role in evolving our culture at the organizational and/or departmental level.
Customer and Community Impact
This year we're setting out to develop a global community-giving framework for all Highspotters so that we each can play a role in supporting the communities in which we work and live. Our customers benefit from the diverse experiences we bring to the workplace. Find out how we've used our differences to infuse inclusion in our product.
Our Employee Communities
Employee communities are essential to creating spaces of belonging. These employee-led organizations enable our people to amplify their voices, play an active role in building community and allyship, and help shape our corporate processes, policy, community involvement, and more.
Bold + Allies
The Black Organizational Leadership and Development ERG's mission is to foster networking, professional development, mentoring, and leadership opportunities with a focus on the recruitment, retention, learning, and advancement of Black people at Highspot.
HAPI + Allies
The HAPI ERG is a place for Highspot Asian and Pacific Islanders and Allies for community, discussion, support, resources, and allyship.
Hispanics at Highspot + Allies
Hispanics at Highspot value inclusion and strive to promote awareness of our community by amplifying voices and creating a place of belonging for all Hispanic and LatinX Highspot employees.
Minds of All Kinds + Allies
Minds of All Kinds is an employee resource group that is focused on providing a community for neurodivergent folks and allies. We aim to help increase awareness of neurodiversity at work and share helpful resources.
Pridespot + Allies
The mission of Pridespot is to create a company culture and workplace where lesbian, gay, bisexual, trans, queer, intersex, and asexual people can thrive, and feel accepted and supported in bringing their whole identities to work.
LeadHers + Allies
The mission of the Women at Highspot ERG is to elevate, amplify, support, and empower the voices of women at Highspot.
EMEA Inclusion & Belonging Council
The Highspot EMEA Inclusion & Belonging Council is a voluntary, employee-led group that serves as a resource for Highspotters by fostering a diverse, inclusive workplace aligned with the organizational mission, guiding principles, goals, business practices, and objectives.
Strengthening
Our Community
Today a great place to work is about more than the work.
It's about what the company stands for. Our Stand for Change is a collection of initiatives dedicated to creating change inside and outside the workplace.
These initiatives include deep partnerships with organizations dedicated to increasing equity in our communities and businesses.