Sales Enablement for Life Sciences and Healthcare
Ensure compliant content. Enhance the buyer experience. Empower sellers.
Trusted by Leading Life Sciences Companies
Deliver Customer-Centric Experiences With Confidence
How can you empower sellers to deliver a personalised buying experience while ensuring compliance with the latest regulations? With Highspot, you can put on-brand, approved marketing materials at your sellers' fingertips, and equip them with the tools and skills necessary to earn your customers' trust, expand relationships, and grow revenue.
Compliant Content Every Time
Greater Sales Effectiveness
Personalised Buying Experiences
Confidently Equip Sales Reps With Compliant Content
Trust should be at the center of your customer's buying experience. So it's critical that your salesforce only have access to the most compliant, accurate, up-to date messaging. Highspot's content governance capabilities create a single-source of truth your reps can rely on, whether they're engaging buyers in-person or online.
Quickly create content approval workflows for audit trails
Control access by team, role, or individual
Streamline content discovery with AI-driven search, including personalised, promoted, and recommended content
Provide real-time insights on content usage and adoption to guide marketing teams
Create Better Sales Training, Onboarding, and Coaching
Whether it's updated brand messaging, new product offerings, or skills there's always more to train your sales reps on. With Highspot's sales enablement platform, you can ensure enablement teams and sales managers are equipped to onboard, train, and coach reps, preparing them to handle every selling scenario with confidence.
Rapidly author lessons and courses with pre-built templates or a drag-and-drop builder
Create personalised, self-paced courses with Learning Paths and Certifications
Reinforce knowledge by embedding sales training in sales playbooks and plays
Identify skills gaps with learning insights and analytics
Engage Buyers With Data-driven, Personalised Experiences
Modern healthcare and life sciences sales enablement solutions should streamline sales processes and help your customer-facing teams stand out from the crowd. With Highspot, you can deliver modern digital experiences that spark more than a little magic.
Wow buyers and accelerate sales with digital sales rooms, bringing consistency to your online and offline initiatives
Quickly customise content for every deal
Auto-relate every engagement to your CRM records for insights on what's driving revenue
Track real-time buyer activity for personalised follow-up
Integrate with revenue intelligence solutions, sales engagement platforms, and your CRM in one click
Foundational Capabilities to Elevate and Automate Your Sales Workflows
AI-Driven Guidance and Insights
Provide sellers with targeted content guidance, and training at the moment of action, measure the influence of engagement, and understand what's driving success.
Actionable Analytics
Get a clear line of sight into rep adoption, go-to-market performance, and buyer engagement so you can identify what's working and quickly take action to optimise execution.
Seamless Integrations
Extend the value of your tech stack and bring sales enablement directly into your reps' existing workflow, with Highspot's ecosystem of 100+ integrations.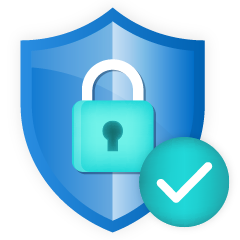 Security and Compliance
Safeguard your content and data with enterprise-level platform security. Personalised settings let you control asset sharing, and features for compliance ensure you're keeping up with regulatory and industry standards.
Modernising Sales Enablement Across the Life Sciences Industry
Whether you're selling the latest in medical technology or pharmaceuticals, Highspot provides an innovative and impactful system to drive productivity and increase revenue across your sales teams.
Medical Devices
Help your sales teams have high-impact conversations with healthcare providers, hospital administrators, and payers.
Biotechnology
Empower sales reps to lead biotech conversations with data-driven content across multiple channels.
Pharmaceuticals
Help pharma sales reps close deals and nurture contacts using the right content for each interaction.