Sales Enablement for Financial Services
Deepen client relationships. Maximise productivity. Drive revenue.
Trusted by Leading Financial Services Companies
Enable Advisors to Lead Exceptional Client Experiences
How are you helping your advisors keep up with client demands in a rapidly evolving, highly competitive market? With Highspot, you can put curated content at the fingertips of your client-facing teams, ensure they have the tools, training, and coaching to deliver value in every customer experience, and collect insights all in one place for deeper client interactions, shorter salescycles, and revenue growth.
Ensure Accurate, Compliant Content
Improve Training and Onboarding
Act On Real-Time Insights
Easily Publish, Govern, and Share Content
Client-facing teams need access to content. You need to ensure assets are compliant and on-brand. A modern sales enablement tool makes it easy to do both. Using Highspot, business development and marketing teams can work faster, with complete confidence they have the right content for every client.
Easily organise, update, and govern content to ensure assets are on-brand and compliant
Quickly personalise assets to deliver unique client experiences like Digital Sales Rooms
Reduce time spent looking for content with AI-powered search, automation, and guided browsing experiences
Streamline the content creation process by incorporating content performance data
Build Better Onboarding and Training
Highspot helps ensure your revenue teams have mastered the skills and product knowledge needed to confidently engage customers. Whether meetings are held in-person or online, you can be sure advisors are building trust with every conversation and creating relationships that last.
Rapidly author lessons and courses with pre-built templates or a drag-and-drop builder
Create personalised, self-paced courses with learning paths and certifications
Provide structured practice with immediate feedback capabilities
Measure training performance at the individual, team, and company level
Identify and Replicate Best Practices
What if you could clone your top financial advisors and ensure best practices across content and training programs? With our sales enablement platform, you can examine metrics related to advisor performance, content, and training, and replicate strategies that work.
Track sales content adoption and impact
Understand the ROI of initiatives in real-time
Measure the results of training programs
Understand gaps across sales team or processes that could jeopardise success
Optimise your sales enablement strategy to deliver operational rigor to function more effectively
Transform How You Support Your Client-Facing Teams
AI-Driven Guidance and Insights
Provide your teams with targeted content, guidance, and training at the moment of action. Measure the influence of engagement and understand what's driving success.
Actionable Analytics
Get a closer look at key initiative and solution adoption, performance, and client engagement across all touchpoints so you can identify what's working and quickly take action.
Seamless Integrations
Extend the value of your tech stack and bring enablement directly into your existing salesforce's workflow, with Highspot's ecosystem of 100+ integrations.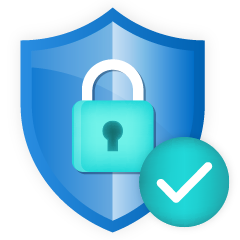 Advanced Data Security
Our natively built platform provides greater protection for your customers' data while our security measures meet global finance industry requirements.
Modernising Sales Enablement Across the Financial Services Industry
Highspot's enterprise-grade sales enablement technology provides an innovative, impactful way to drive productivity and increase revenue across client-facing teams.
Asset Management
Support wholesalers with a library of content and cohesive messaging.
Banking
Arm bankers with best-bet collateral to drive meaningful client experiences.
Wealth Management
Modernise the advisor-client relationship with personalised digital communications.
Insurance
Provide agents with collateral and materials that are always on-brand and meet regulatory standards.