B2B Sales Enablement for Tech
Streamline sales processes. Maximise productivity. Close deals faster.
Trusted By Leading Technology Companies
Accelerate Revenue Growth With Strategic B2B Sales Enablement
An effective sales enablement program in today's selling context empowers your sales teams to navigate economic headwinds, meet shifting buyer expectations, and beat competition. With Highspot, you'll give sales and marketing teams the tools, training, and resources to work smarter and faster so they can shorten sales cycles, create high-quality customer experiences, and increase win rates.
Manage Content With Ease
Provide a Modern Buyer Experience
Empower Sales Reps to Sell More
Arm Salespeople With the Right Content at the Right Time
Business moves fast. Content management ensures your sales team can keep up. With Highspot, it's easy for reps to find, share, and analyse sales collateral, while sales enablement teams and marketing teams can unlock unprecedented collaboration for better business outcomes.
Bundle in-context content recommendations, including email templates, buyer-persona messaging and more into customisable sales plays and playbooks
Reduce time spent looking for sales enablement content with AI-powered search and guided browsing experiences
Pitch content everywhere, whether on email, Slack, or Linkedin
Create a data-driven go-to-market strategy that unifies sales and marketing efforts
Use content performance data to analyse breakdowns in the sales funnel and optimise B2B marketing content
Deliver Value at Every Touchpoint in the Buying Process
Create experiences your B2B buyers crave with Highspot's sales enablement software. Our buyer engagement suite empowers your sales force to create content that solve pain points, wow buyers with digital sales rooms, and more—enabling you to turn qualified leads into closed deals.
Quickly create digital sales rooms and share anywhere, including email or social media
Personalise content for everyone on the buying committee—from decision makers to champions
Auto-relate buyer engagement to opportunities in your customer relationship management (CRM) system
Customise follow-up based on buyer activity metrics and KPIs
Deliver Better Sales Training, Onboarding, and Coaching
Highspot's sales enablement tool ensures skills of all sales team members are up to the task of creating sales pipeline, engaging buyers, landing your messaging, and closing deals. In turn, empowering sellers to enrich each buyer's journey and alleviate the complexity of purchase decisions.
Rapidly author lessons and courses with pre-built templates and a drag-and-drop builder
Create personalised, self-paced courses with learning paths and certifications
Embed relevant sales training in sales playbooks and plays
Robust training analytics to monitor and optimise learning programs
Reinforce onboarding and training on the job to improve knowledge retention
Expower sales managers to oversee and coach more effectively
Foundational Capabilities to Elevate and Automate Your Sales Workflows
AI-Driven Guidance and Insights
Use AI and automation to provide sales reps with targeted content, guidance, and knowledge at the moment of action, learn what's performing well with collateral, training, and client engagement efforts, and leverage those insights across your company.
Actionable Analytics
Get a clear line of sight into rep adoption, go-to-market sales performance, and buyer engagement so marketing, sales enablement, and sales leaders can identify what's working and quickly take action to optimise execution.
Seamless Integrations
Extend the value of your tech stack and bring your sales enablement process directly into your sales organisation's existing workflow, with Highspot's ecosystem of 100+ integrations.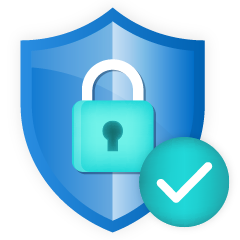 Security and Compliance
Safeguard your content and data with enterprise-level platform security. Personalised settings let you control asset sharing, and features for compliance ensure you're keeping up with regulatory and industry standards.