Highspot Sales Enablement Integrations
Enjoy an interconnected tech stack, faster sales cycles, and happier sales reps.
Enhance Your Sales Enablement Experience With 100+ Integrations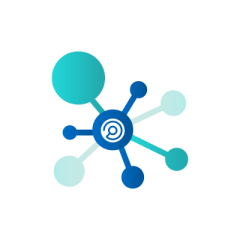 Connect Your Workspaces to Enable Sales Reps Everywhere
Simplify your sellers' workflows by making Highspot content management, guidance, and sales training accessible within your CRM, email outreach, and sales engagement platforms.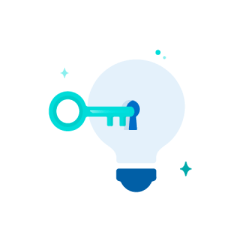 Get More From Your Favourite Sales Tools and Apps
Boost sales performance and win up to 70% more revenue by uniting your marketing automation, sales management systems, and more with our native integrations and extensive APIs.
Access Data-Driven Insights in Real Time
Unify data from marketing, learning, and sales management tools, giving sales leaders and marketing teams shared visibility and deeper insights into what's working across the sales pipeline.
Top Partner Integrations
Salesforce
Give your salespeople a seamless experience by surfacing content recommendations, sales training programmes, and sales play guidance directly within Salesforce. Using our patented AI and two-way data connection, you'll be able to measure results and know how your sales enablement strategy is influencing revenue so you can optimise your program—and your impact.
Klue
Embed competitive intelligence across Highspot's sales enablement platform—including in sales plays and page overviews—and automatically sync updates from Klue.
Gong
Scale the winning sales behaviours that close deals by embedding Gong conversation intelligence directly into Highspot sales plays, onboarding, and sales coaching. Get a full view of buyer activity by integrating Highspot metrics into Gong's deals timeline.
Salesloft
Personalise buyer outreach by bringing Highspot's AI-recommended sales content in Salesloft cadences, email templates, and more. Track customer interactions to understand intent and accelerate decision-making.
Microsoft Teams
Increase sales productivity by integrating with Microsoft's ecosystem, including Dynamics 365 CRM, SharePoint, Outlook, information security, and more. Arm reps with relevant content and guidance wherever they work and manage resources seamlessly.
Google
Put Highspot where your sales team works by connecting with Google's product suite, including Gmail, G Suite, Google Play, Chrome, and more. Confidently bring Highspot into your existing workflow with advanced asset management and security integrations.
Slack
Search for and share Highspot messaging with buyers directly in Slack, so you can collaborate or follow up at the speed of business and streamline sales processes.
Explore Highspot's 100+ Integrations
Sorry, there are no matches. Please adjust or reset your filters.