Make an Impact
At Highspot, you'll do more than just busy work. Instead, you'll be right at the heart of projects that matter—collaborating across teams and developing valuable skills to make a meaningful impact.
Our Interview Process
Step 1
Apply for
a Position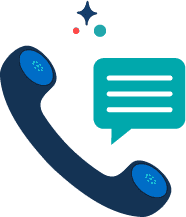 Step 2
Phone interview
with the recruiter
Step 3
Interview with the
manager
Step 4
Interview
with the team
Step 5
Get an
Offer!
After graduating from college a week before COVID closures, my original post-grad plans were put on hold forcing me to pivot to a new career path. The internship gave me the solid foundation necessary to strengthen my sales skills from cold calling to social selling, and I am forever grateful!
—Anya Crawford
Sr. Account Development Representative
Role on Hire: Account Development Intern
Account Development is the perfect way to kick start your career in tech sales. ADRs have the opportunity to grow into other areas of the business as this team is an integral part of our fast-growing People Engine. I love this team's energy, tenacity, creativity, and genuine curiosity that takes prospecting to a whole new level.
—Julie Levine
Director, Account Development
Role on Hire: Sales Enablement Specialist
The internship at Highspot was able to set me up for success  because I was able to get familiar with the sales enablement space, learn best practices to personalize my outreach and get a sneak peak into the daily life of a sales enablement specialist.
—Mariela Pulido
Sr. Account Development Representative
Role on Hire: Account Development Intern
Career Development and What We Offer
Accelerate Program
Highspot offers recent college grads, people early in their careers, and transitioning professionals a unique experience called Accelerate. With opportunities in our Account Development and Engineering teams, Accelerate provides tailored experiences that will jumpstart your career and catapult it to new heights at one of tech's fastest-growing startups.
Internship Program
The Account Development Representative Internship Program (ADR Intern) gives unique exposure to our company, the technology industry and a sales career path. This opportunity is intended to develop and strengthen the necessary sales skills and technical knowledge including systems, tools and process to be successful in pursuing a career path as an Account Development Representative.