Highspot for
Life Sciences
Innovation wins business. Are your reps ready to lead the charge?
See It In Action
Take Advantage of Each Selling Moment
Make every interaction count with the most effective client-facing content anytime, anywhere, and on any device, even while offline.
Pinpoint Content On-the-Go
Share relevant content with buyers and track their engagement via social, email, or online web conferencing and collaboration platforms.
Reduce Risk with Up-to-Date and Compliant Content
Ensure sellers always have the latest on-brand client-facing content with our version control and content sharing capabilities.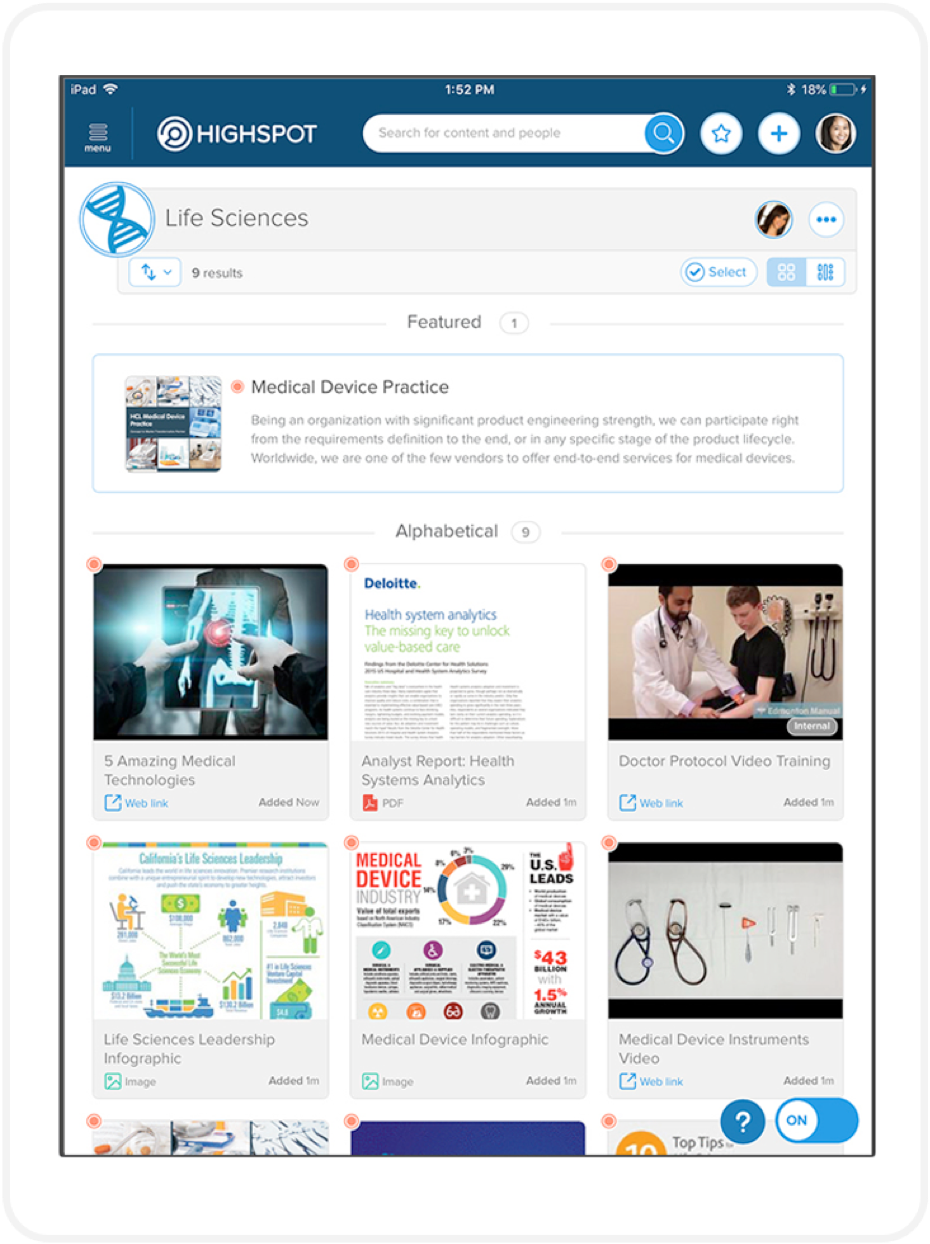 I think it's a lot easier for us to publish content and get it to the right people and get them looking at it. I think overall it's saving time. It allows people to see what each team has out together really quickly… You can really easily see what's out there. It's all with a click of a button.
-Doug Case, Sales Enablement Manager, ERT
Comprehensive Mobile Support
Highspot naturally fits into your seller's day-to-day workflows and provides access for devices, even while offline.
Compliant Content Every Time
Create guided selling and intuitive ways for sellers to browse and find content, ensuring they are always in compliance.
Search with Ease
Patented AI powers industry-leading search, recommendations, and predictive content to pinpoint the collateral you need.
Full Circle Analytics and Dashboards
Use analytics to track content usage and training progress as well as pitch performance and buyer engagement.